Technology forward
We provide legal services to accelerate your digital transformation. Designed to reinforce your business growth and offer a new style of IT.
We provide actionable advice.
We know our core strengths, stick to our guns and hone our skills. Most importantly, we stay focused.
Founder/Owner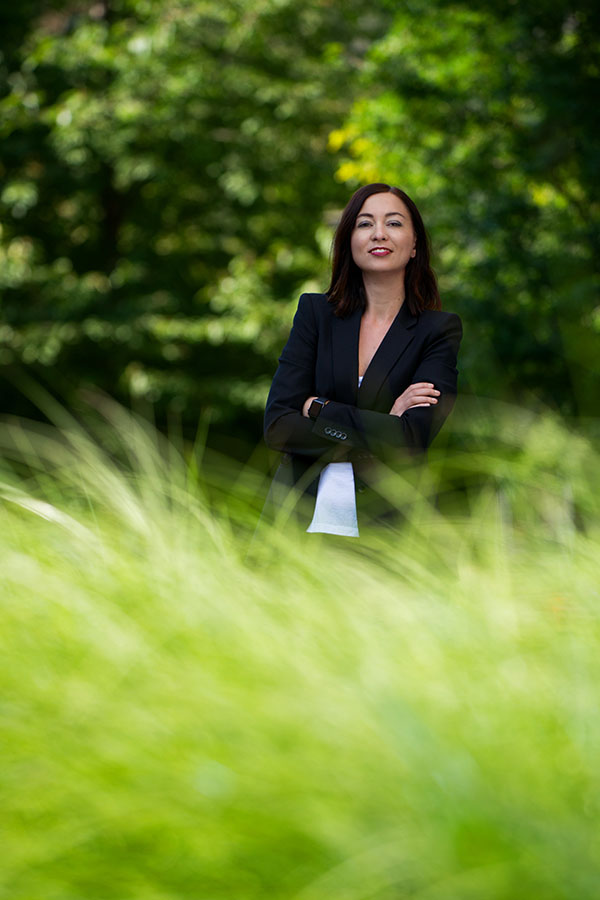 Sofia Edvardsen
Founder/Owner, Business Lawyer
Who We Are
The Company
 Sharp Cookie Advisors is a law firm for those who like to make decisions. We are the most user-friendly provider of legal advice for high growth companies that values working with specific measures and idea discussions in small, efficient teams. 
We know how to take your digital investments (Internet, software, digital media, cloud services and mobile applications) to the next level without letting risk management go beyond the ability to grow, increase conversion and customer satisfaction. Ask us about starting a business, digital marketing, growth hacking, social media, e-commerce, including contracts, personal data, compliance for cloud services, licenses, copyrights in the design and code and legal issues of the sharing economy, etc.
The Founder
Name: Sofia Edvardsen
Title: Business lawyer & EntrepreneurFounder/Owner of law firm Sharp Cookie Advisors AB and a legal tech startup.Experience: 10 years
Background: Formerly in-house legal counsel at Nokia, a business lawyer in the incubator scene in Gothenburg, court clerk, ICT and Commercial lawyer at Baker McKenzie law firm in Stockholm and London and head of digital services at the law firm Synch. Master in Law and MSc Intellectual Capital Management from Chalmers.
The Founder Story
My name is Sofia Edvardsen and I have been lucky enough to be growing up in a warm and committed home where the motto is that "you should be your own role model." In addition, I was born in Borås, a city in western Sweden who stand out for its entrepreneurial spirit that turned the textile crisis into success in design and e-commerce.
Growing up with a family business, many conversations around the kitchen table and in the summer cottage have focused on how to develop what was good, taking care of customer relationships and improving what worked less well. I smile today when I think of my grandfather's words speaking of good business: "The most important thing is that you have to make a decision (on the basis of what is known). If it later turns out that it was the wrong decision, well, then make a new decision."
The entrepreneurial spirit took me through law school to Chalmers, where I trained in entrepreneurship in IT, telecom and online and further out into the world working as a lawyer in technology driven companies, within the startup scene in Gothenburg and later as an attorney at law firms in London and in Stockholm. I have had great help and known joy through working with many wonderful people, customers, colleagues as well as counter parties.
During my more than eight years in the legal industry, I have sometimes wondered about the weak position that the customer typically has. I have seen clients who after a first meeting chooses not to seek continued support as we lawyers spoke by the customer, or because we gave the impression that the customer's solution was too complex or ill conceived. In some cases, the customer walked away when we, to the contrary, agreed with the important customer in order to obtain his business, or our grand offices or our introductory 15-minute pitch about what knowledgeable lawyers we were failed to impress the client.
Another group of customers who do not receive sufficient support today is the large number of business owners and employees in small and mid-sized companies that are actively looking for support on the Internet, discussion forums, or through business networks, but can not find their match with a lawyer on reasonable terms.
These experiences make me sad. It should not be difficult to get professional support on reasonable terms and have an efficient and pleasant working relationship with an expert consultant. During the summer I turned to my role models of responsible and good business owners, such as the family business and friends that lead great businesses, listened and, based on these discussions, developed the framework for this venture. I now make the choice to build a consulting business from the inside out governed by the principles of customer value, integrity and foresight to make sure to never make a customer disappointed by acting important.
That is why I started Sharp Cookie Advisors and continues my family tradition of entrepreneurship and our belief that business is personal.
Welcome to the family!
Ps. Soon enough, I look forward to telling you about a project that means a lot to me and has the potential to strengthen customers' influence over how legal services are offered and used. Curious? Please contact me via social media to continue the discussion there.
Customer Support
Our services make it fast, simple and affordable to protect your business legally. We provide customer satisfaction guarantee for the work we do.
The best way to control costs when seeking legal help is, as far as possible, to clearly define the scope of work before contacting us. Do not be afraid to ask questions or to ask us for clarification. We work with checklists and question sheets that you obtain when you contact us to do our work as efficiently as possible.
We provide customer satisfaction guarantee for the work we do. Our services always include a follow-up, so we can make sure everything has gone as it should. If any questions have arisen, we will be available to provide additional advice.
We are here to help. Please contact the info@sharpcookie.se, we look forward to hearing what you think about our services.
Our Terms of Service
Sharp Cookie Advisors applies its Terms of Service when providing our services. Please contact Sharp Cookie Advisors for more information, info@sharpcookie.se.